---
Check against the PAF Register?
PAF stands for Post Code Accreditation File (PAF), which is a database held by Royal Mail for postal addresses that have been registered with Royal Mail. We utilise and check your data against this (and correct) it so it makes it more deliverable.
What are the pitfalls?
Well most of them are down to the House Owner or Occupier, calling their house something other than is recorded on the database for example if you call your house Apple Cottage, 1 Acacia Avenue and you have not recorded this with Royal Mail, then the "Apple Cottage" part may be removed – If you would like to check or update your postal address with Royal Mail here is the link https://www.royalmail.com/personal/receiving-mail/update-your-address/
You can add or change your address so it can be how you would like it. With Business addresses it is similar but not so important as personal addresses.
Why do we use PAF and what is the benefit?
Its all about deliverability, with the address correctly generated it makes not only the deliverability better but it means addresses matched against the PAF database you get the best postage discount available.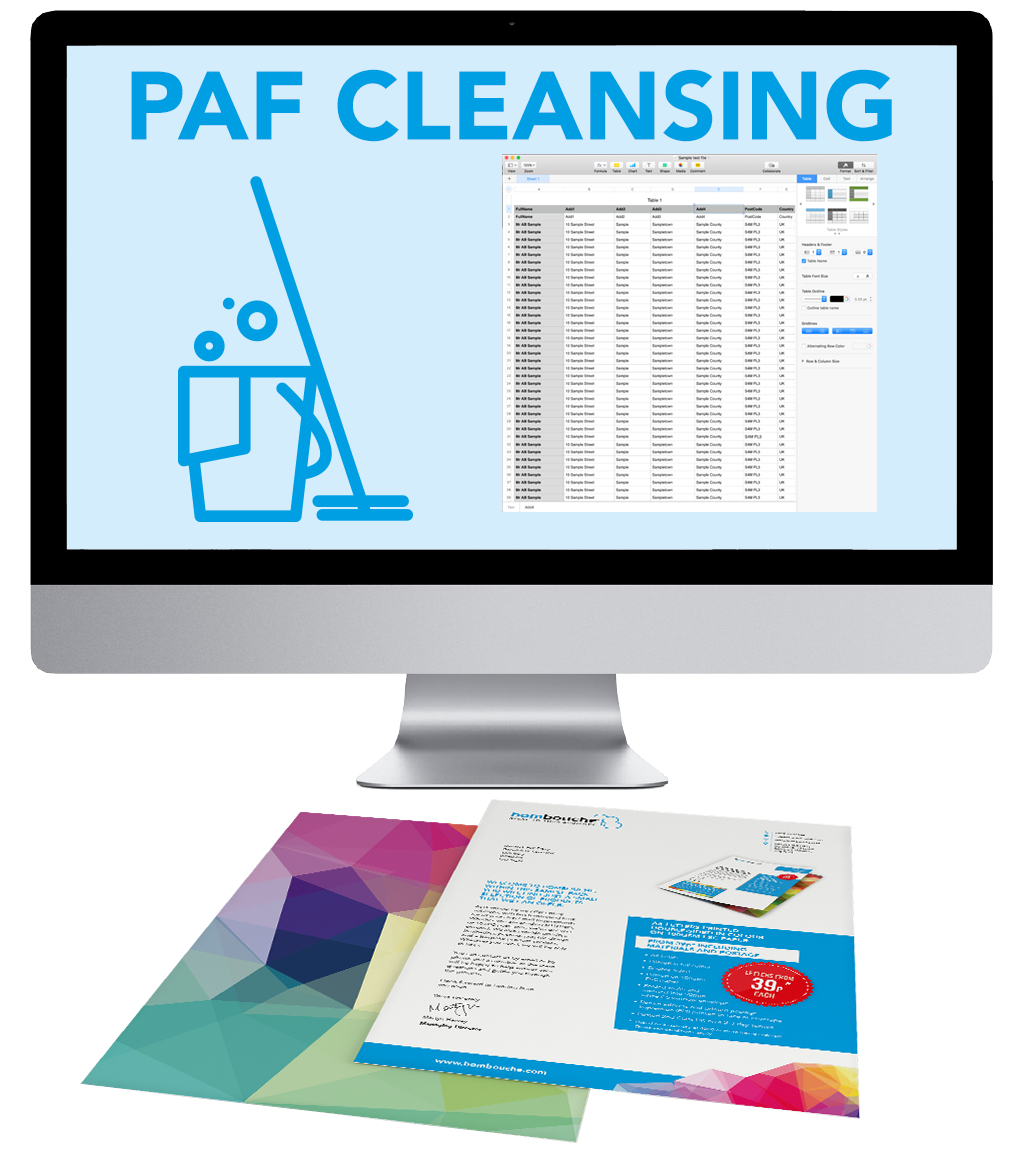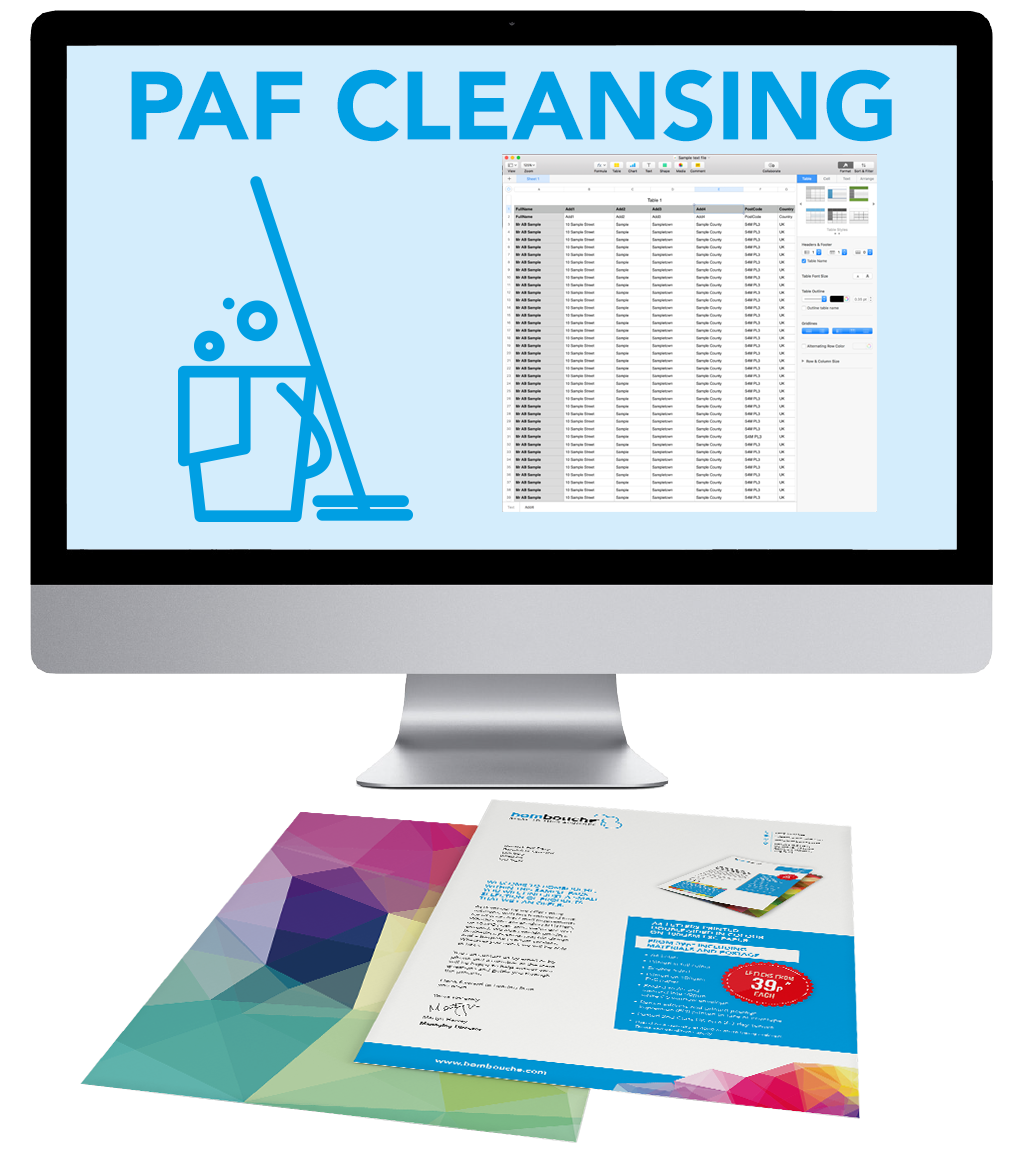 What is a Post Code and how does it work:
When originally created, the Postcode was 'designed' around the capability of Royal Mails' sorting equipment to read and interpret typed or handwritten text on mail. A postcode is set out in two parts, the "outward and inward, they are explained below: 

The Outward Code
Enables mail to be sorted to the correct local area for delivery. This part of the code contains the area and the district to which the mail is to be delivered, e.g. 'PO1', 'SW1A' or 'B23'. 
Inward Code
The second part is known as the Inward Code because it is used to sort the mail INTO the local area delivery office. The number identifies the sector in the postal district. The letters then define one or more properties in that sector, the Postcode is made up of 124 Areas, 2,827 Districts and 9,487 Sectors. (at the time of writing).
To find out more about Postcode Address File's, follow this link: https://en.wikipedia.org/wiki/Postcode_Address_File
MPS, TPS & CTPS CLEANSING
DECEASED, BEREAVED & GONEAWAYS