Statement Mailings
---
UPGRADE YOUR STATEMENTS WITH OUR HELP
At Bombouche, we can customise your pre-spooled statements in many ways. We can add your logo to make a statement fit your brand, for example.
The two designs below are a clients statement and a colour logo that they require on the same document when printed. We can effortlessly merge them together for printing to make your design look professional. Then we will post them either 1st or 2nd class.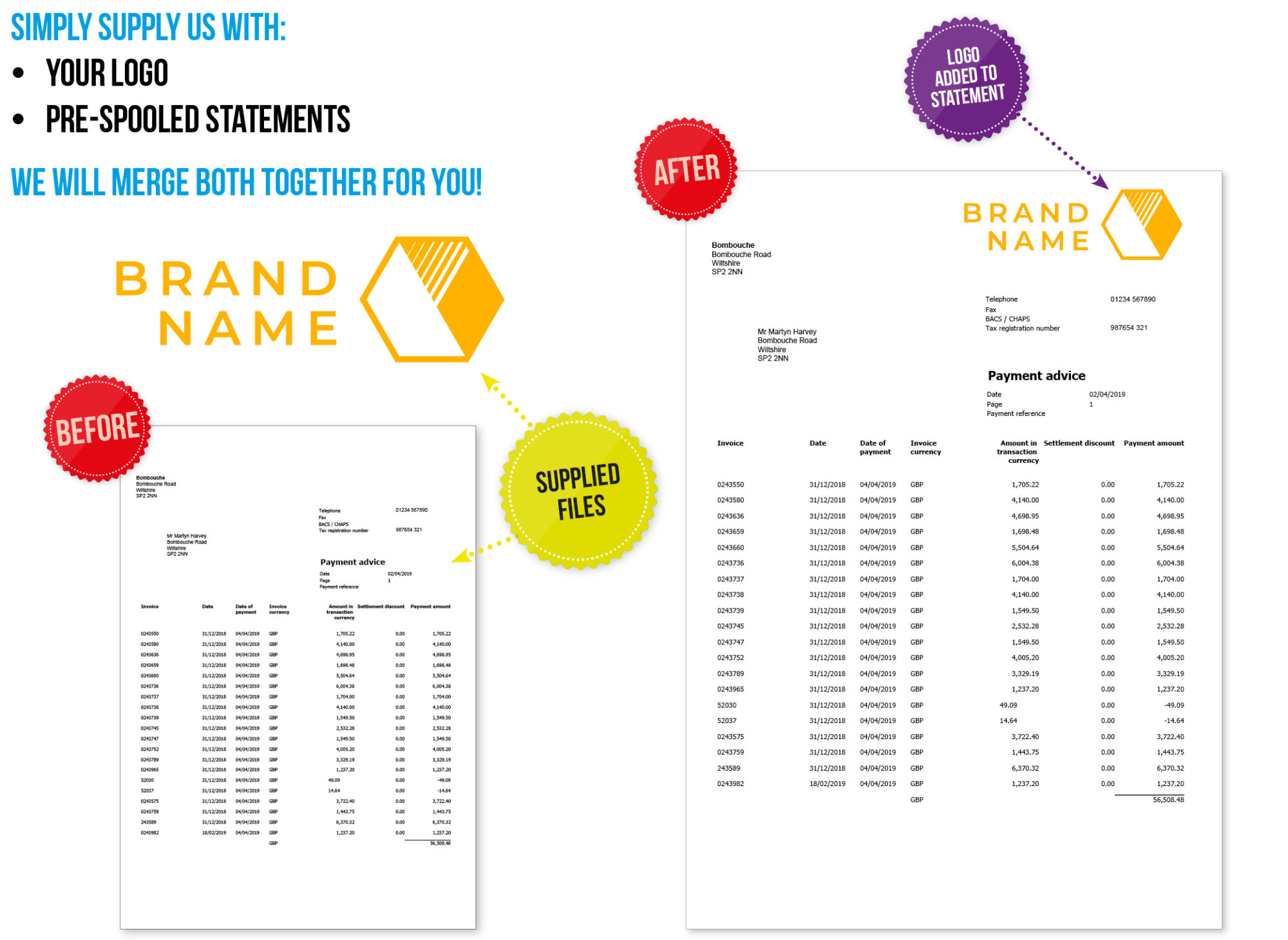 As you can see from the example above, we have the essential experience and technology to created a finished product in minutes, saving you time and money! All that is required is for you to supply a high resolution logo, and your pre-spooled statements. No matter if it is 10 or 10,000 statements, the process is the same for us and placing the logo on your statements takes no time at all. 
Why not try today and see how much you can save.
PROFESSIONAL LETTERS
IMPROVE MAILING RESPONSE
GO TO STORE
ORDER LETTERS