Some examples – wine bottle hangers to either send a message about an offer, or even a thankyou to a client, let your imagination run wild and please do challenge us to what you would like to produce, we would normally produce these on 350gsm silk and they can be laminated with our eco laminates.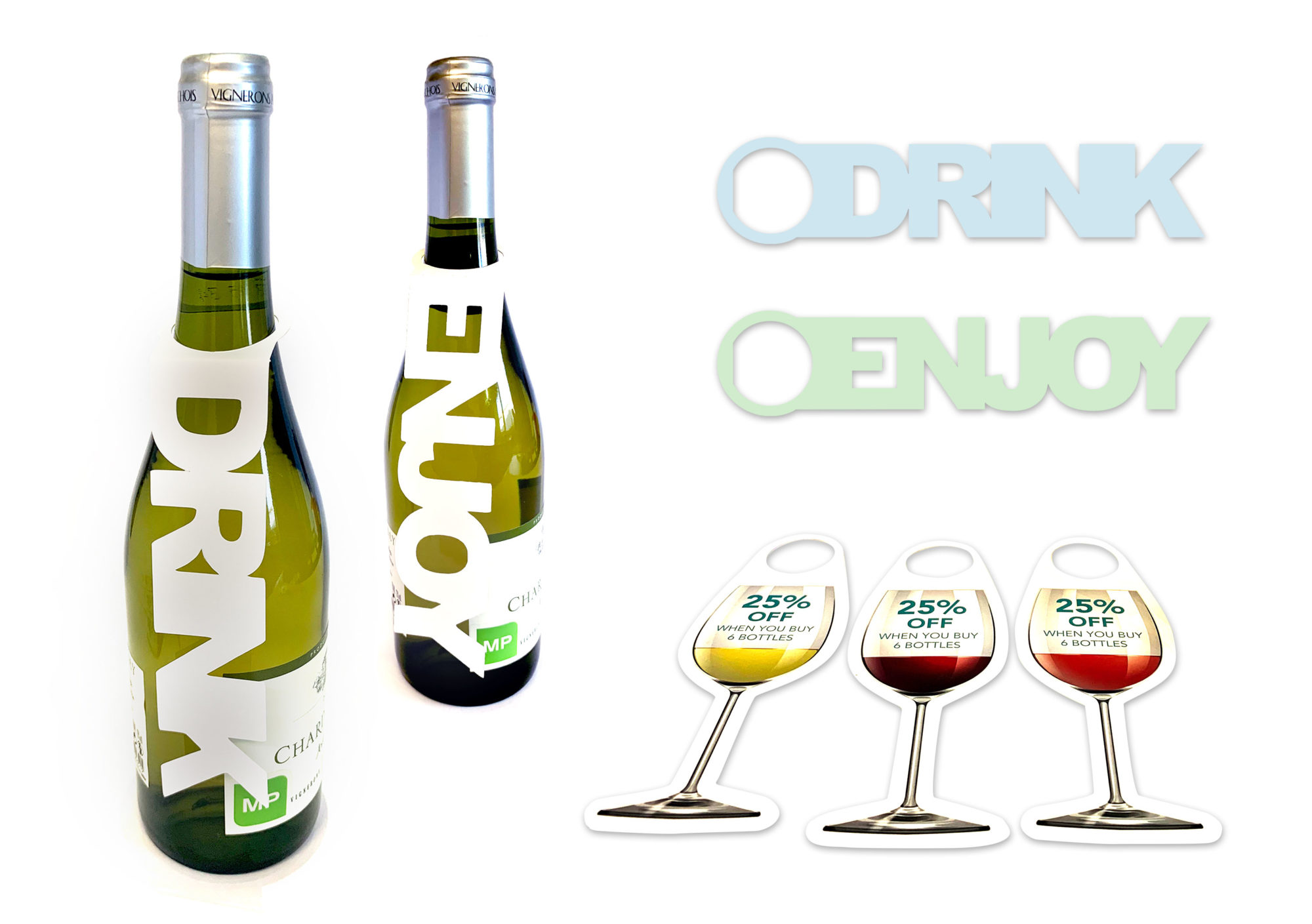 Point of sale items, or conference name locations can be generated and the cut shape of the example, shows what can be achieved, printing in full colour you can really make an impression.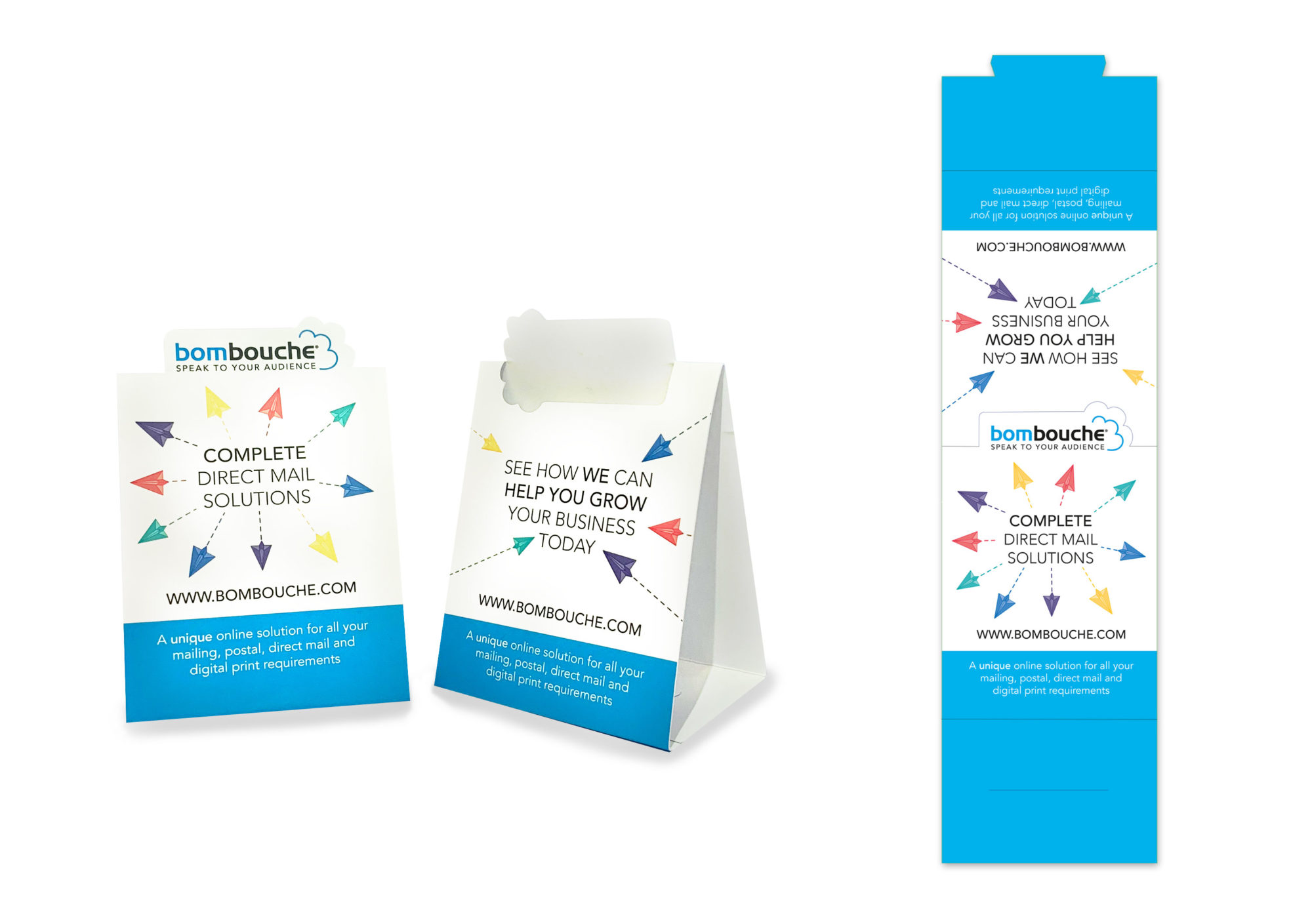 Packaging and box design, the example here is a recreation of a Terrys's chocolate orange box as an example, this particular recreation can be cut, creased and then glued and can be either supplied in flat form (glued) so you can add your products, or we can fulfil these items and mail for you.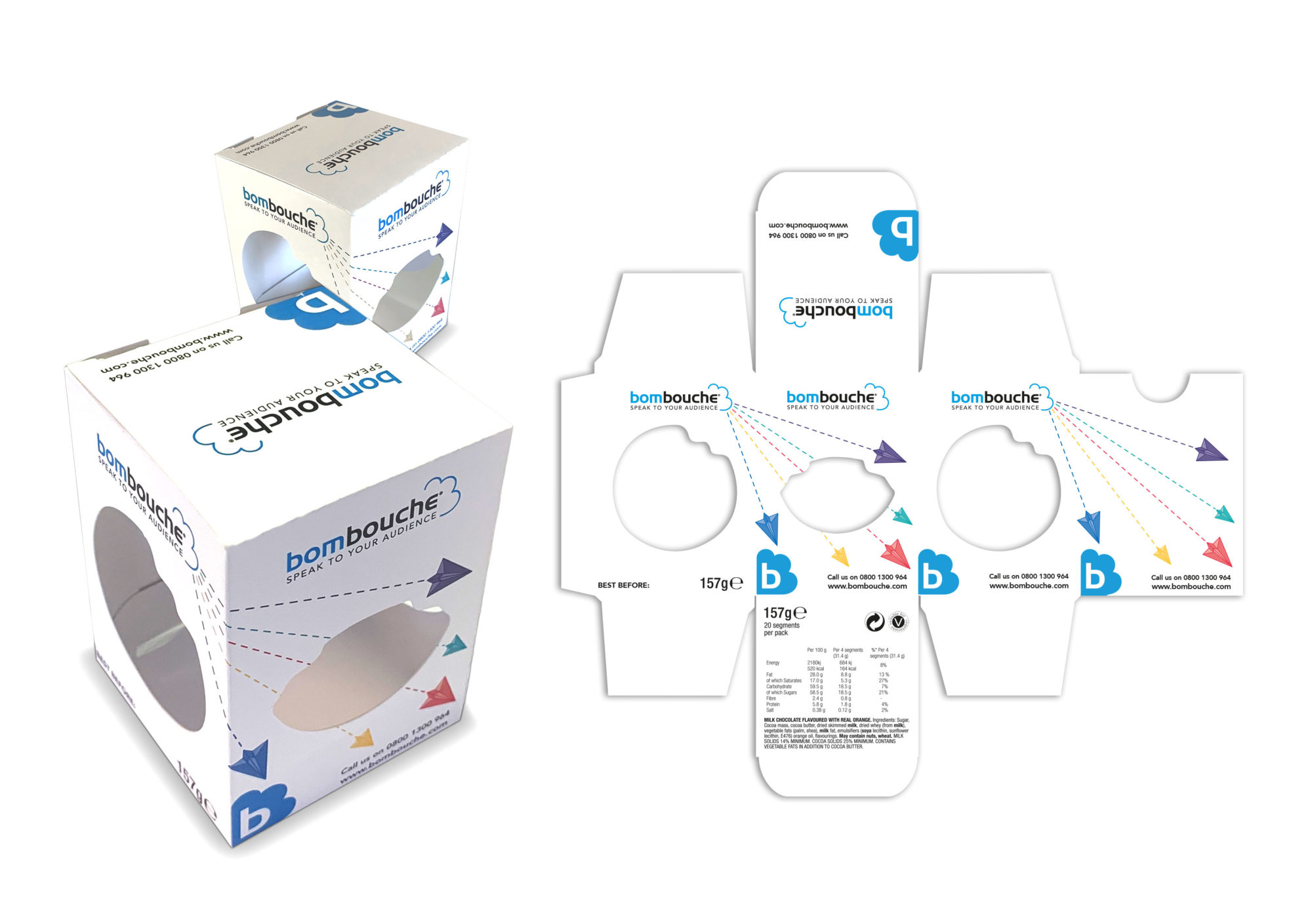 Pillow boxes can be produced in any size, for sending a pen, to a number of pencils, samples of your products – again these can be supplied flat and glued if required.